Classic Car & Automobile Restoration – Elkins, WV
Hinzman Auto Repair & Refinish
Taking the Hassle Out of Car Repair Since 1953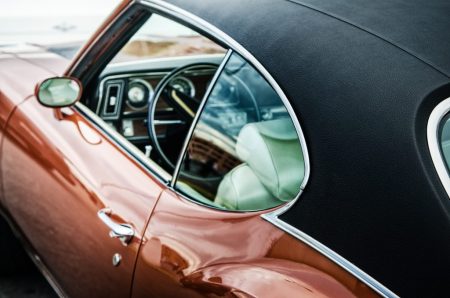 Since 1953, Hinzman Auto Repair & Refinish has been a leader in classic and antique car and automobile restoration. Our skilled restoration team is passionate about attention to detail and superior workmanship. If your dream car cannot be bought on any car lot, bring us your baby. We restore most makes and models to an appearance that you will treasure forever.
Breathing New Life into Antique Cars for Over 65 Years
At Hinzman Auto Repair & Refinish, we are the car guys that have been trusted to handle the comprehensive auto body needs of our clients for over 65 years. Our skilled team knows all the ins and outs of the classic and antique car body restoration world. We also enjoy seeing the rewards of our commitment to quality. Let us get those jaws dropping for you. Whether your vehicle has sentimental or intrinsic value, or you really have your eye on winning that car show trophy, you can trust Hinzman Auto Repair & Refinish to breathe new life into your classic or antique vehicle to make it sparkle and shine like new.
Get That Classic Car Back On the Road!
Restoration, when done correctly, is not for the faint of heart. Anyone who has worked on a 50, 60, or 70-year-old vehicle can confirm. However, at Hinzman Auto Repair & Refinish, we view the challenges and pitfalls of the process as seeds for the pride we feel in a job well done. If you have been pining over the shiny custom classic cars and beautifully restored antiques in the magazines and at car shows, it is time to make heads turn when you drive by. Life is short. Let's get that classic car restored and back on the road.
Quality Automobile Restoration in Randolph County, WV
Hinzman Auto Repair & Refinish makes classic and antique car restoration easy for you. Our quality craftsmanship, dedication to excellence, and friendly customer service has earned us our reputation as one of the most respected automobile restoration services in Randolph County and the surrounding region. What is holding you back? Contact our team and we can get started on restoring your antique or classic automobile right away.
We encourage you to contact us to learn how our vehicle restoration services can help you. Call Hinzman Auto Repair & Refinish at: 304-636-3663.