Auto Collision Repair Shop – Elkins, WV
Hinzman Auto Repair & Refinish
Taking the Hassle Out of Car Repair Since 1953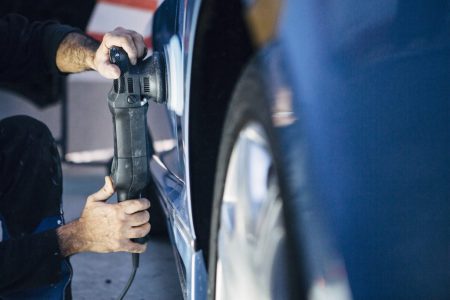 When involved in a vehicle accident, we understand that you have a lot to deal with. Aside from your injuries, the paperwork, loss of work, and the immense stress, you may have been left with serious damage to your vehicle at the time when you need it most. At Hinzman Auto Repair & Refinish, in Elkins, WV, we care about our customers and have worked hard to help make collision repairs as fast and hassle-free as possible for each customer since we opened our doors in 1953. Just drop it off and we will take care of it!
Highest Quality, Certified Repairs
Exceptional Customer Service
Affordable Prices
Back to Factory Specs – Frame Work, Welding, & Body Repair in Elkins, WV
Whether you have been involved in a minor fender bender or a major collision, Hinzman Auto Repair & Refinish will get your vehicle back in shape, looking great, and road-ready as soon as possible. Repairing and restoring damaged bumpers, dented doors, broken frames, glass, and other damages to factory specifications is our field of expertise. We service most makes and models of foreign and domestic cars, trucks, vans, and SUVs and will work with your insurance company on your behalf to make sure you get the best quality service at the lowest price.
Structural Repair
Vehicle Refinishing
Frame Work
Body Repair
Welding
Paint Matching
And More!
High Quality Professional Collision Repair You Can Trust
For over 65 years, the Hinzman Auto Repair & Refinish Collision Repair Team has operated according to the highest professional standards to provide the quality work you deserve. Our family business takes pride in delivering peace of mind. Our shop is equipped with advanced automotive collision repair equipment and our technicians are passionate about vehicle restoration. When you choose Hinzman Auto Repair & Refinish, you can trust that your vehicle will be properly repaired to provide you and your family the safe, reliable transportation you need. We'll get it back to pre-accident condition. Bring your vehicle to 255 Ferguson Road in Elkins for pristine work. You'll be glad you did! Call: 304-636-3663.